2 axis / 4 axis Stage Controllers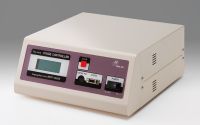 2 axis and 4 axis stage controllers with built-in micro-step driver.

Customize product
Filters
Enabled filters :
Remove all filters
You must be logged in to ask questions
Multiple operation modes:
◦Computer control using RS232C/GP-IB/USB interfaces
◦Manually operated using the optional control pad (CJ-200A) or dedicated controllers (JS-300, JB-400)
◦Internally programmed using two banks of stored programs.
◦Remotely operated by other devices using TTL I/O.
◦Full closed loop control is possible when used in combination with stages equiped with built in glass-scales.