Modular Microscope Systems (OUCI)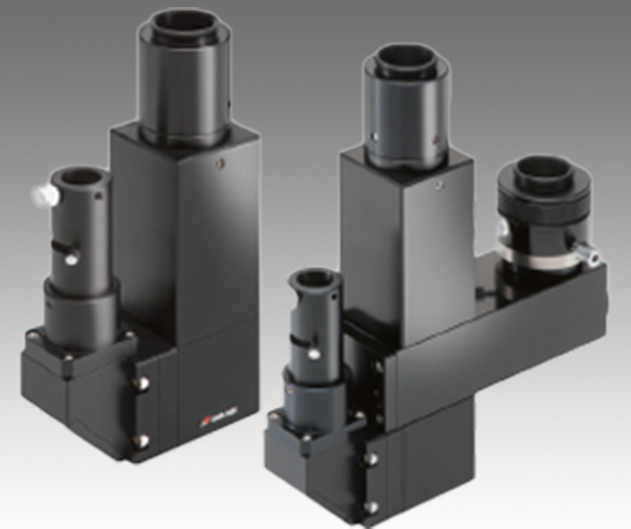 Microscope Unit Guide
We provide three different types of observation systems.
For the purposes of experiment or work, you can select an appropriate observation system.
Observation unit with coaxial illumination
Attaching the objective lens for a microscope, it displays an enlarged image on the monitor or laptop PC by using the camera. By using a compact barrel with ports for illumination, there is flexibility of installation, and it also can be incorporated into the production equipment such as a laser processing machine.
It is quite useful to observe the high magnification in particular.
Stereo Microscope
Since it can obtain the observed image that there is a very wide field of view by binocular and a disparity of the left and right eyes, it is suitable for the observation of irregularities such as electronic components and processed parts.
With a long working distance, it is suitable for observation while moving the sample and for the visual inspection by frequent exchanging of a sample.


A modular microscope system optimized for high-resolution imaging

Diffraction limited resolution at all magnifications

Infinite conjugate optical design

Objective magnifications to 100X

Built-in coaxial illumination port

Modular components for user configuration
Application Examples
The OUCI can be user-configured to serve a multitude of diverse applications. The configuration to the left includes a motorized turret holding four objectives, a motorized focus stage, a CMOS digital camera, an LED light source providing coaxial illumination, and a precision XY sample stage.

This OUCI can resolve features to 500nm and is used to identify defects in printed circuit boards as seen in the images to the right. Even higher resolution can be achieved with our 100x Objective Lens (P/N: EPLE-100) which reaches 274nm resolution.
System Options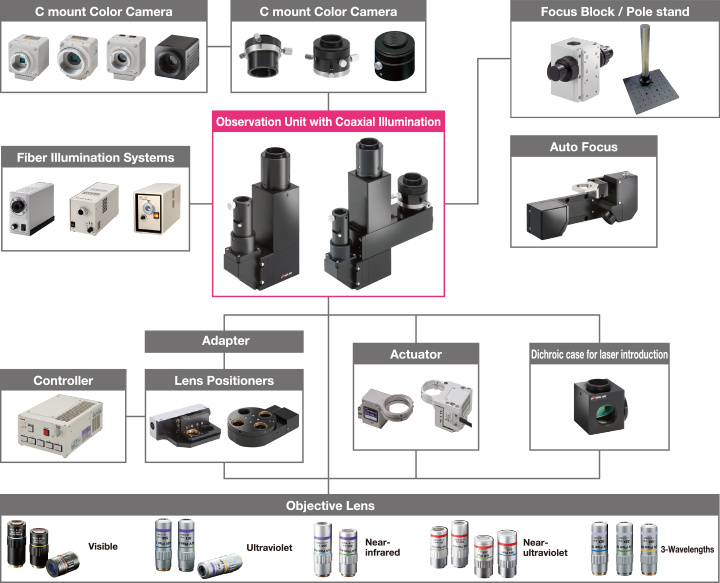 Find Out More