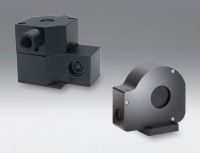 These electromagnetic shutters are intended for applications including remote on/off of laser light and for timed exposures. Requires dedicated shutter controller (SSH-C2B) and cable (SSH-CA2-LOAA) for operation.
You must be logged in to ask questions
◦SSH-S is intended for small diameter laser beams (φ4mm or less) while SSH-25RA is intended for use with large diameter imaging lens systems (φ24mm or less).
◦Typical applications include holography, exposure of photosensitive materials and as safety measures of laser optical systems.
◦By removing the post, the shutters can be installed directly on a baseplate with M3 threads.
◦Shutters can be operated with a PC via the two-axis shutter controller (SSH-C2B).