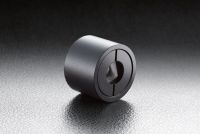 It is a prism for separating the incident beam into two linearly polarized beams with orthogonal polarizing direction. Used in the optical system of a phase-contrast microscope.
You must be logged in to ask questions
◦Outgoing beam is emitted with deviation. In this case, the emitted beams are in opposite directions depending on the orientation of polarization.
◦A single-layer anti-reflection coating has been applied on the surface of the Wollaston prism to proved higher transmittance.