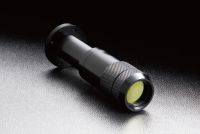 Beam expanders are useful laser accessories when the beam diameter must be increased. However, their main function is to decrease the divergence of the laser beams which are to be projected over long distances. These precision beam expanders have been designed for use with He-Ne lasers but they can be used for any laser working in the visible part of the spectrum (400 − 700nm).
You must be logged in to ask questions
◦Laser beam expanders designed to use with high powered lasers that are made of lenses attached together without using glue (air-gap).
◦These beam expanders are light weight and short bodied and because they are Galileo type design, they have little aberration and correction.
◦The visible type can be mounted directly to any He-Ne laser.