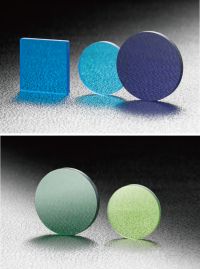 A filter that transmits a specific wavelength at green from blue, and cuts off other wavelengths in the visible range. It is used to select blue or green wavelength from a light emission or select a specific wavelength from multi-wavelengths.
You must be logged in to ask questions
◦A selection of different type of main wavelength and bandwidth from 370nm to 550nm.
◦To select a wavelength from a large bandwidth light.
◦By insertion of the filter into microscope or CCD camera will provide better contrast in a vision experiment.