Motorized Stage/Controller/Cable Sets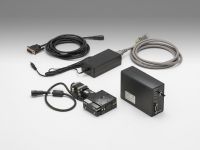 These sets include all components neccesary to operate the motorized stages they include.

Customize product
Filters
Enabled filters :
Remove all filters
You must be logged in to ask questions
X axis Set/This set enables automatic positioning along one linear axis. The controller includes a manual Jog control.
XY axis Set/This set enables XY axis automatic alignment and program operation without using a PC.
XYθ axis Set/Motorized stage system for minute positioning and angle adjustment such as for marking of semiconductor wafers..
XYZ axis Set/This set is best suited for measuring and inspection equipment and for XYZ axis automatic positioning of workpieces.