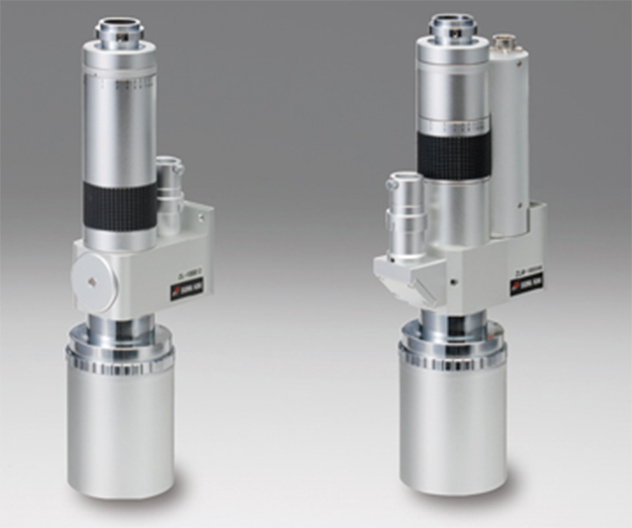 OptoSigma's Modular Optical Zoom Microscopes are designed for high-resolution observation and feature continuously variable (rather than stepped) magnification.  The modular design means it can be set up like a standard upright microscope or integrated into a larger optical system in any orientation.  The zoom feature can be either manual or motorized. 
Two types of zoom microscope bodies are available.  The first type, SIZM,  has an infinite conjugate design so it can be used with standard infinity-corrected objectives from OptoSigma or other manufacturers. A 50X objective, for example, will provide continuously variable magnification from 12X to 165X.  The second type, SZL, is specifically designed for use over long working distances, up to 500mm. This makes them particularly useful for observations within inaccessible locations such as high-temperature furnaces or vacuum chambers.  These microscopes are modular, allowing users to select the exact features and options needed for their application.  The modular component options include objective lenses, light sources, digital cameras, motorized zoom controllers, and mounting adaptors.
A modular microscope system optimized for high-resolution imaging

Diffraction limited resolution at all magnifications

Infinite conjugate or long working distance versions

Objective magnifications to 100X

Zoom magnification ratio of 12:1 or 14:1

Manual or motor-controlled zoom

Maintains focus over full zoom range

Built-in coaxial illumination port

Modular components for user configuration
Application Examples
The zoom function provides continuously-variable magnification without losing focus at any magnification.

With the SZL Long Working Distance body, shown on the left, observations can be made at distances up to 500mm

With the SIZM Infinite Conjugate Zoom body, standard infinity-corrected objectives provide continuously variable magnification up to 329X.
System Options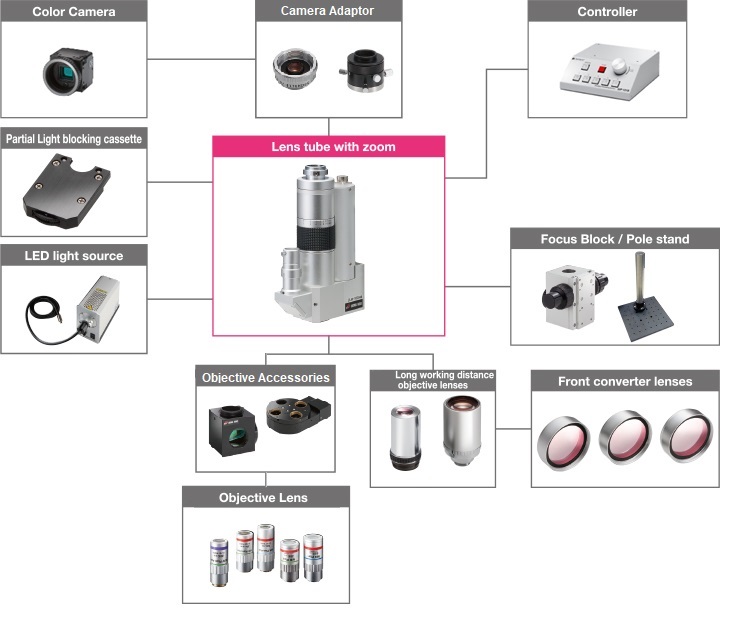 Application Demo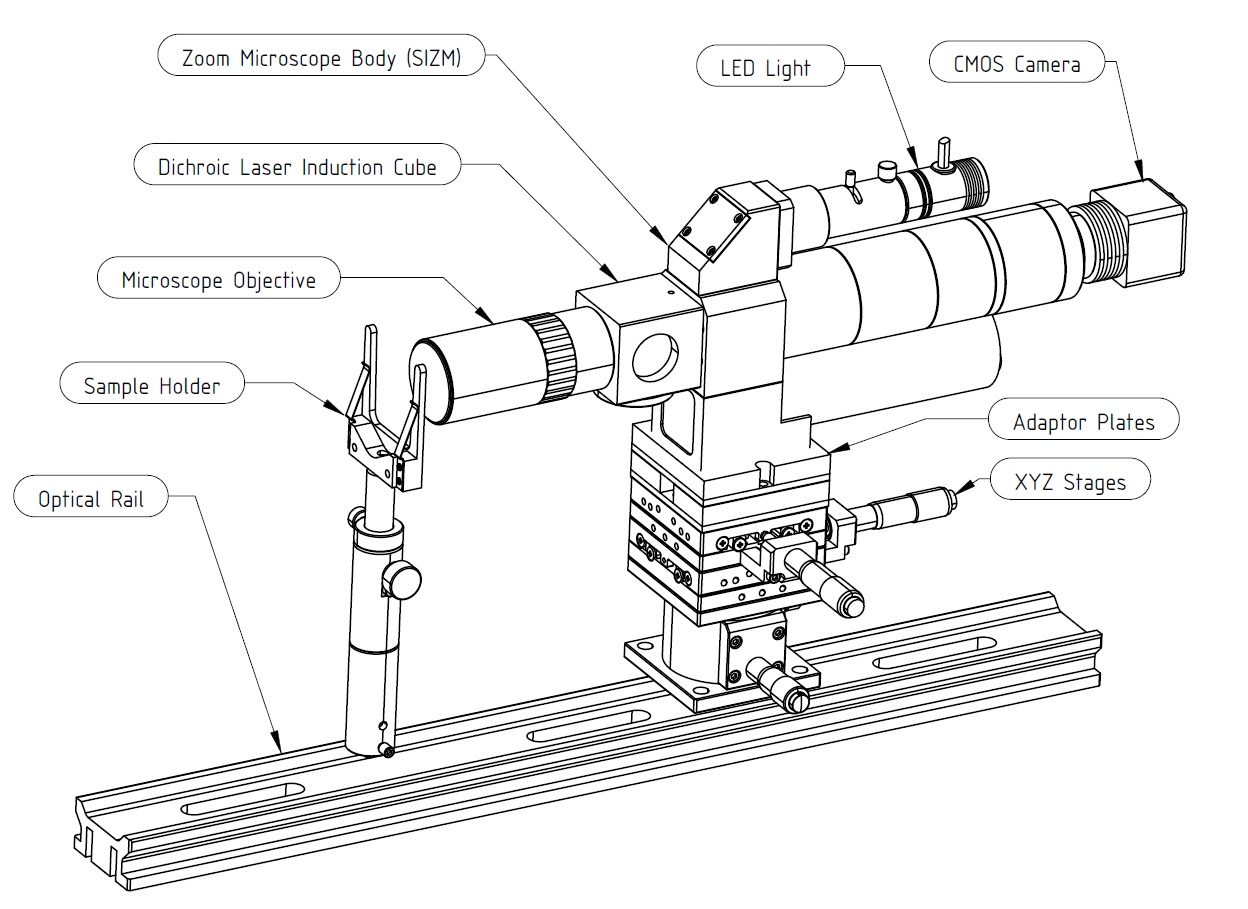 Find Out More