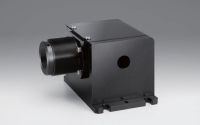 High Power Laser Shutter Unit
These electromagnetic shutters switch an optical path using a laser mirror for high power, and are compatible with high power pulse lasers. Selection of a wavelength that is a multiple of YAG laser frequency is possible.
| Name | Delivery | Price | Add to cart |
| --- | --- | --- | --- |
You must be logged in to ask questions
◦Typical application is as external shutters used in experiments where stable laser oscillation is required.
◦When the power supply is cut off or the wiring is disconnected, laser light is shut off for safety.
◦While the shutter is closed, laser light is safely terminated by beam dumps.