BIOS-Light for Upright Microscope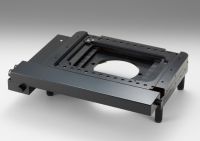 We provide XY stages for microscopes at low prices.

Customize product
Filters
Enabled filters :
Remove all filters
Attention ▶Please inform us of the maker and part number(model) of your existing microscope before purchase.
▶Some models of microscopes may not be supported. Please contact the sales department.
Guide ▶Pulse control in microstep system.
▶Content of basic set: XY automatic stage, 2-axis stage controller, connection cable.
▶An optional joystick controller has a 4-stage speed switching function.
▶Sample programs are available for download from our website.
You must be logged in to ask questions
◦Comes equipped with sample software for controlling PCs.
◦A joystick (option) can be connected to it.
◦Can also be used as built-in center aperture type stage.