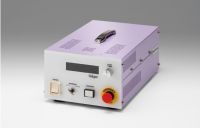 Power supply for LD driving
Power supply (supporting CW and pulse) for driving the laser diode (LD). The power supply for
Name
Delivery
Price
Add to cart
Power supply for LD driving 6.5V 35A
SLD0635

6-12 weeks

$3,651.60

Power supply for LD driving 6.5V 70A
SLD0670

6-12 weeks

$4,059.60

Power supply for LD driving 6.5V 100A
SLD06A0

6-12 weeks

$5,079.60

Power supply for LD driving 22V 40A
SLD2240

6-12 weeks

$5,079.60

Power supply for LD driving 3V 50A
SLD0350

6-12 weeks

$3,549.60

Power supply for LD driving 3V 800A
SLD03A0

6-12 weeks

$4,059.60

Power supply for LD driving
SLD1045

6-12 weeks

$4,059.60

Power supply for LD driving 10V 78A
SLD1078

6-12 weeks

$5,079.60

Power supply for LD driving 4V 50A
SLD0450

6-12 weeks

$3,651.60

Power supply for LD driving 4V 100A
SLD04A0

6-12 weeks

$4,059.60

Power supply for LD driving 13V 38A
SLD1338

6-12 weeks

$4,059.60

Power supply for LD driving 13V 65A
SLD1365

6-12 weeks

$5,079.60
You must be logged in to ask questions
◦Developed specifically to drive Laser Diode.
◦Includes various function to protect LD.
◦Includes alarms such as instantaneous power failure.
◦Can be controlled using the front panel and by commands from a PC connected via S232C.
◦Includes I/O (Input-Output) for interfacing to external devices and for emergency stop.
◦Automatic Current Control for stable operation.