Laser Shield Window Film (585nm - 810nm)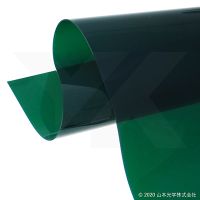 Protect wider areas (width: 1000mm) compared to conventional YL-600 (effective width: 330mm), and offer excellent antistatic and fire retardant features.

Customize product
You must be logged in to ask questions
◦High visibility with improvements in surface accuracy and transmittance.
◦High durability and flexibly used in various shapes since it adheres to water instead of glue.