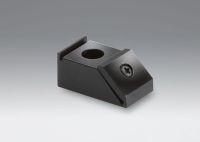 Compact Mount for cube beamsplitters. By clamping on the lower edges of the cube more of the prism faces are available for use.
You must be logged in to ask questions
◦It is possible to put close to other optical elements because the holder shapes match to the width of the prism.