The Observation Unit for Coaxial Illumination is one of OptoSigma's microscopy system. It is an alternative to a traditional microscope with the advantage to be both modular and easy to use.
Its customization capabilities and compact frame make the OUCI a prime observation unit for integration.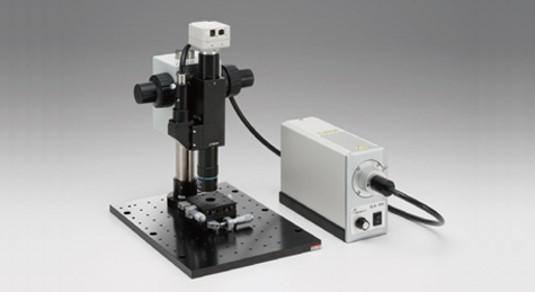 Among the notable features of the OUCI are its simple body design allowing for vision imaging in the visible range or laser processing applications.
You can build your own OUCI microscope using OptoSigma's standard products and selecting objectives in our wide line of product. A motorized version of the lens turret and the positioning stages are available for an easier control of the system.
With an x100 objective, it can go to 274nm resolution.
FIELDS APPLICATION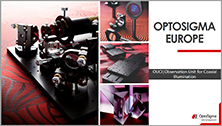 Brochure available
Want to try it out: Send us your samples!
Contact us