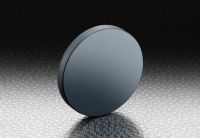 Germanium Windows for Infrared Laser
The Germanium as a mono crystal primarily used in semi-conductor is non-absorptive at 2μm to 20μm IR regions. It is used here as an optical component for IR region applications.
You must be logged in to ask questions
◦These germanium windows do not transmit at 1.5µm region or below, therefore its main application is in the IR regions.
◦Germanium windows can be used in various infrared experiments.