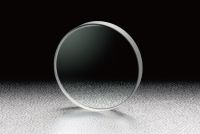 Plate Polarizing Beamsplitters
Plate polarizing beamsplitters are a plate that is coated with a polarizing coating.
You must be logged in to ask questions
◦Plate polarizing beamsplitters transmit p-polarization and reflect s-polarization as the monochromatic beam entering is at Brewster's angle.
◦The losses of input beam of these products are minimized because of no absorption of dielectric coating.
◦Coating characteristic are not influenced marginally by temperature change.