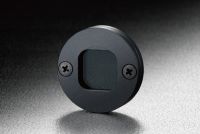 Polarcor is a glass made polarizer; it offers a high extinction ratio in the infrared region. It is widely used in experiments of telecommunication LD.
You must be logged in to ask questions
◦Strong against corrosion and scratches resistant; offers excellent durability.
◦High transmittance in the infrared region, usable for high power laser.
◦Mounted in aluminum frame; easy to be placed in mirror holder.