Intelligent Positioning System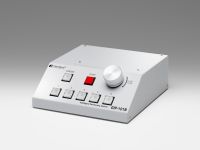 A single axis controller with built-in micro-step driver having a 5-point preset function.

Customize product
Filters
Enabled filters :
Remove all filters
Guide ▶
◦SGSample 32/64-bit version for Windows®(only for RS232C)
◦LabVIEW for RS232C (v7.1/v.8.6/v.2010/v2012/v.2013/v.2014/v.2015/v.2016)
You must be logged in to ask questions
◦Compatible with objective lens turrets, motorized zoom lens and other LASER accessory units in addition to motorized stages fitted with 5-phase stepping motor.
◦Can control the controller from PC via USB (virtual COM port).